Affordable rates including breakfast and Ostrich/Emu and mini-animal tour.
Adults $55, Child $25, Teen $30, Pre-school $20
Online booking buttons are linked to AirBnB with availability calendars and AirBnB charges.
E-mail thru AA does not incur Airbnb charges. 
Check-in: After 3pm. Check-out: Before 10:30am (or times by arrangement).
We are a "working farm", with animal tours so we are always available on 0274-772707. Text your arrival time so we can be there to greet you. We may be taking a tour when you arrive... relax and enjoy the faces at the fences!!!
Studio Room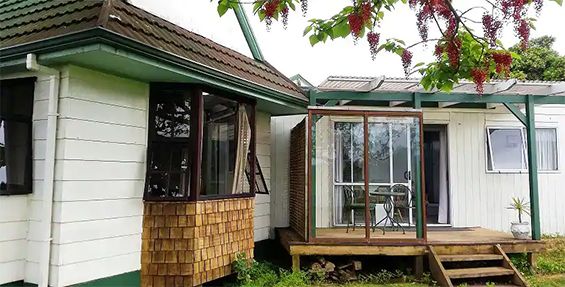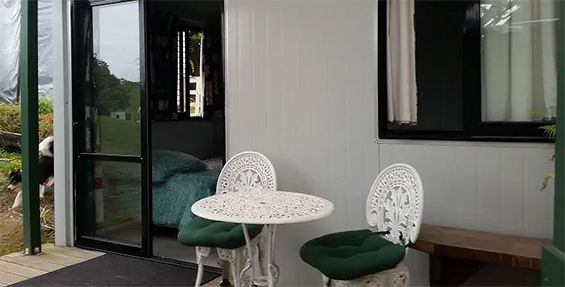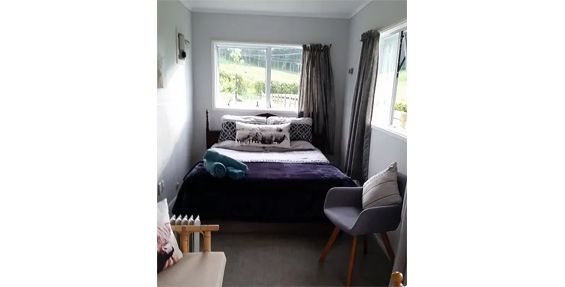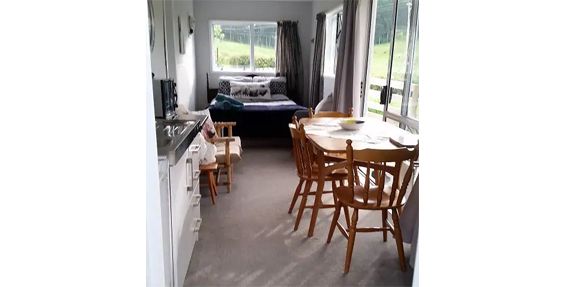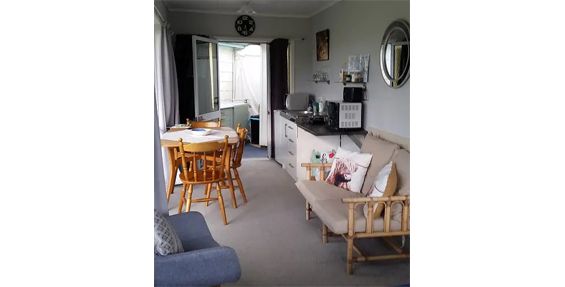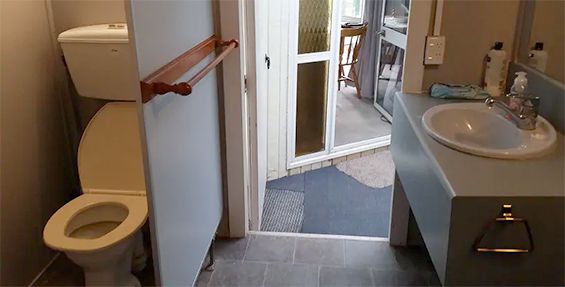 An animal-lovers Pet Paradise! Quaint, rustic studio adjoining the Chalet. Suitable for family of 4 or 8 together with the Chalet. Overlooking our Petting Farm with over 60 miniature rare-breed animals and large birds.
Max: 4 persons
Cooking: kitchen
Beds: 1 queen-size, 2 singles
Bathroom: bath
Self-Contained Chalet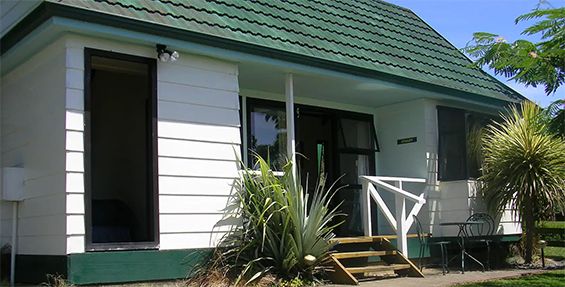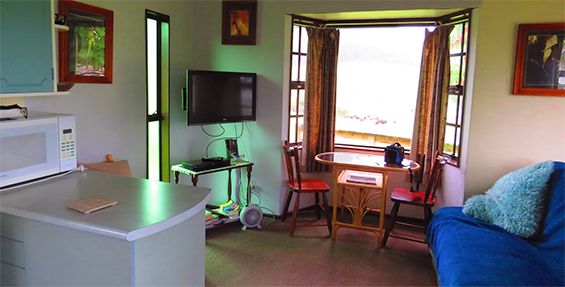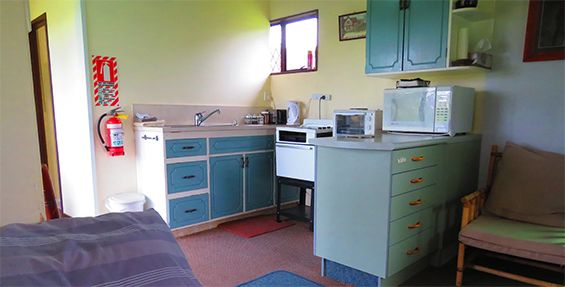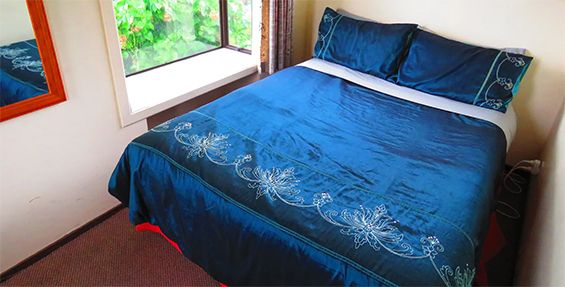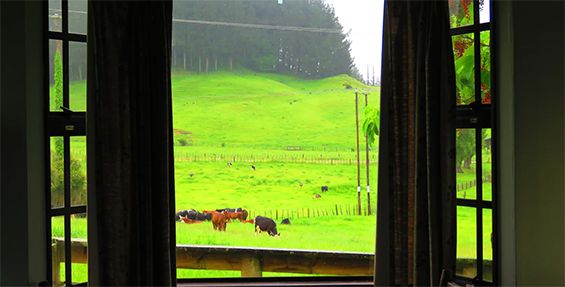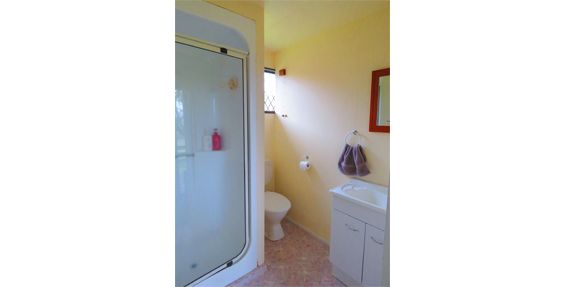 A quaint private cosy cottage perfect for 2-4 persons or a small family. Small kitchenette/dining/lounge with awesome green rural views with Ostrich, Emu, Mini-Alpaca, Llama, donkeys, horses and cattle grazing. Free WiFi. Price includes a free homemade breakfast with bacon and egg on toast. Free Big Bird/Mini-animal farm tour with unique photo opportunities and homely hospitality. 4 units available (Studio + Bungalow).
Max: 4 persons
Cooking: kitchenette
Beds: 1 double, 2 singles
Bathroom: bath
Bungalow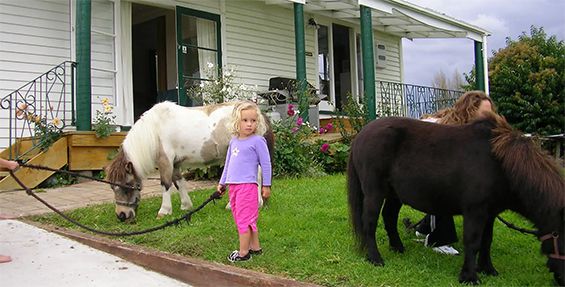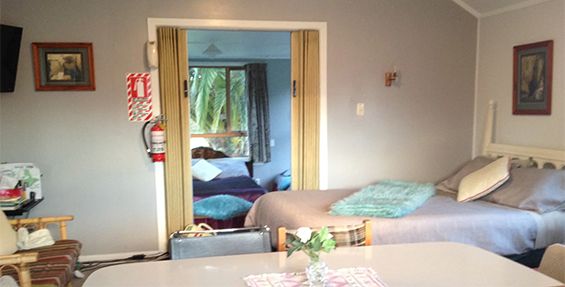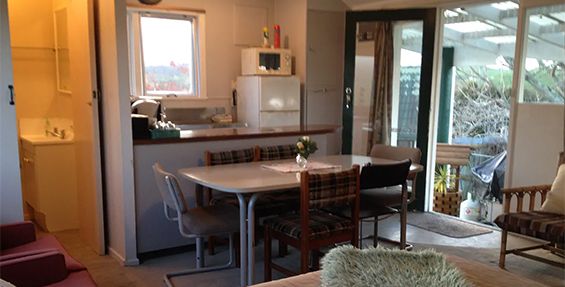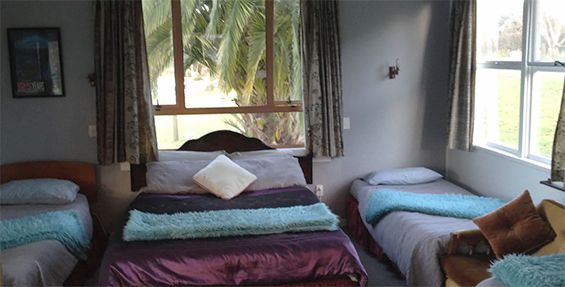 A self-contained older rustic cottage. Large deck with BBQ and outside area. Bungalow has 1 queen-size, 4 single beds, 1 sofa bed. Ideal for animal-loving families surrounded by 50+ miniature rare-breed animals + munchkin kitten heaven, Giant Moa (Mascot), Ostrich and Emu. Price includes breakfast/tour/WiFi.
Max: 7 persons
Cooking: kitchen
Beds: 1 queen-size, 4 singles, 1 sofa bed
Bathroom: 2 baths
Waitomo Big Bird Retreat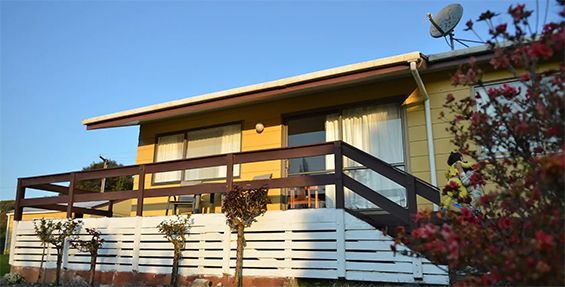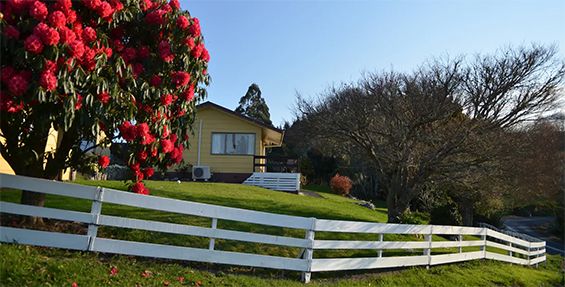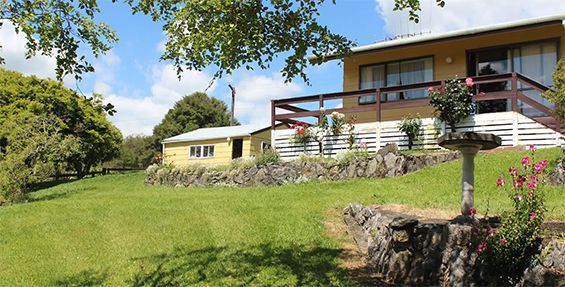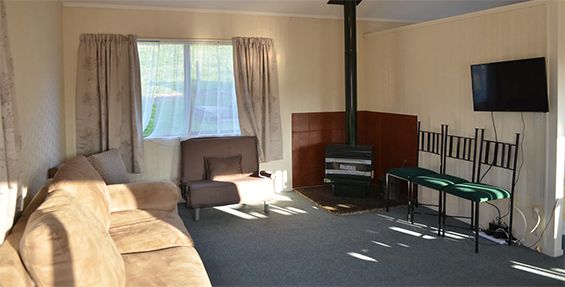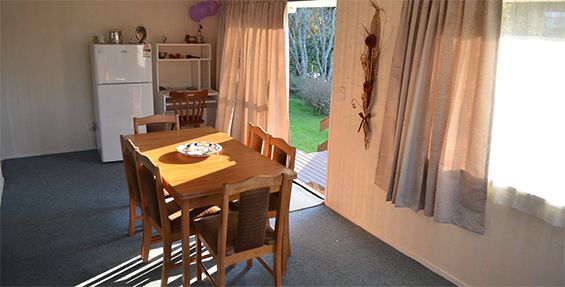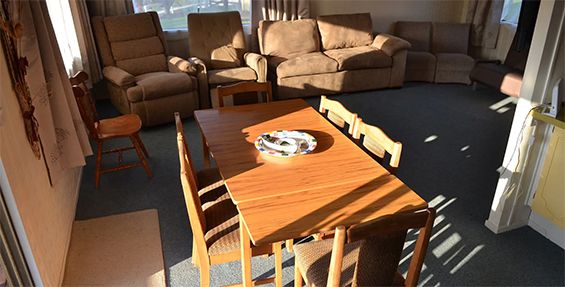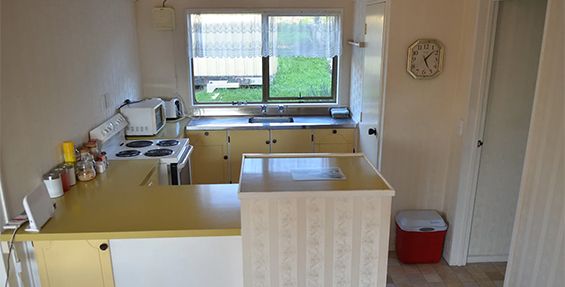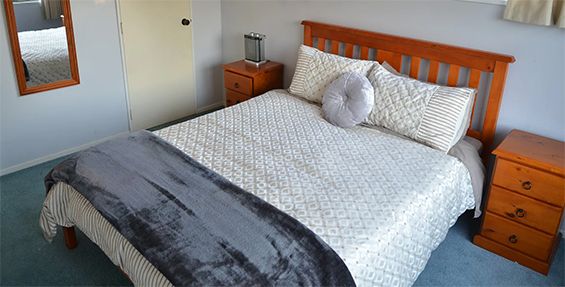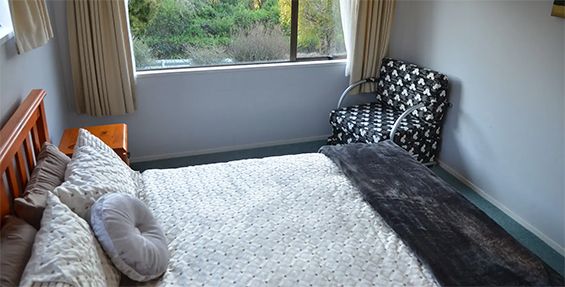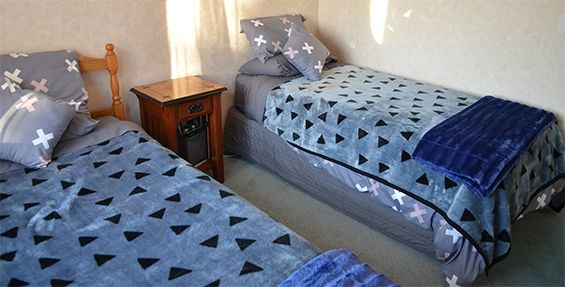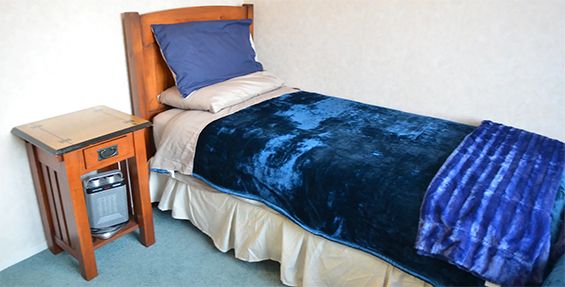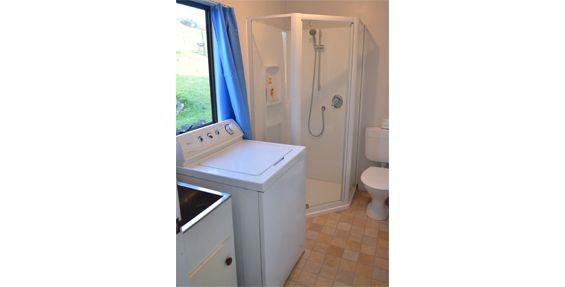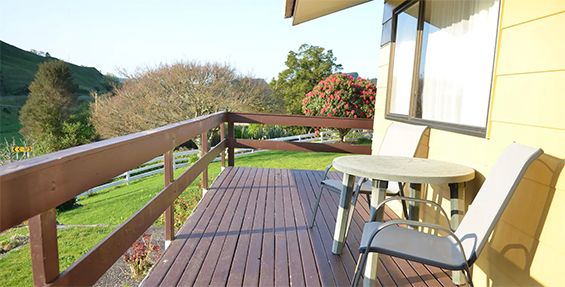 Waitomo Big Bird Retreat is a 3-bedroom classic 70s dwelling overlooking the entrance to Waitomo Village and is only 150 metres from Huhu Café (5-star rated) and easy 5 min walk to the Glow-worm cave, hotel, I-site and General Store. Large deck area for relaxing, large lounge/dining/kitchen area for families and groups with garage space and BBQ area. Bedroom 1 has a queen-size bed, 1 single and a child's chair bed; bedrooms 2 and 3 both have 2 singles; lounge has a fold-out double sofa bed + single sofa bed (2 fold-up singles also). No breakfast included.
Max: 10 persons
Cooking: kitchen
Beds: 1 queen-size, 5 singles, 1 toddler, sofa beds
Bathroom: 2.5 baths
Rates Include
FREE Breakfast (homemade bread, homemade preserves/fruit, homemade yoghurt, juice, choice of 4 cereals including homemade muesli and spreads + bacon and egg on toast)
Hot Ostrich Omelette Breakfast $5 per person (available in season Sept-Feb)
FREE Ostrich/Emu and Miniature Rare-breed Animal tour with unlimited "animal-time for kids"! Adopt a pet for your stay, Betsy - the gentle lovable Border Collie dog is a devoted companion to any available child or adult
FREE information and planning to get the best out of your stay in Waitomo
FREE Pines Lookout Scenic Walk on the farm – 1/2 hR
All linen, towels, kitchen utensils, heaters and tea, coffee, milk and sugar provided
FREE WiFi
FREE parking